Exergy based analysis
Exergy is defined as the maximum theoretical useful work obtainable from an energy conversion system. An exergetic analysis identifies the location, magnitude, and sources of thermodynamic inefficiencies in the analyzed energy conversion system. Also, this information can be used to improve the thermodynamic performance of the system studied.
Based on the experiences of exergy analysis at TU Berlin and KIMM, Prof. Lee and HERO Lab will continue the exergy-based energy system analysis. More advanced analyses, such as exergoeconomics and exergoenvironmental analysis, also continue in HERO Lab.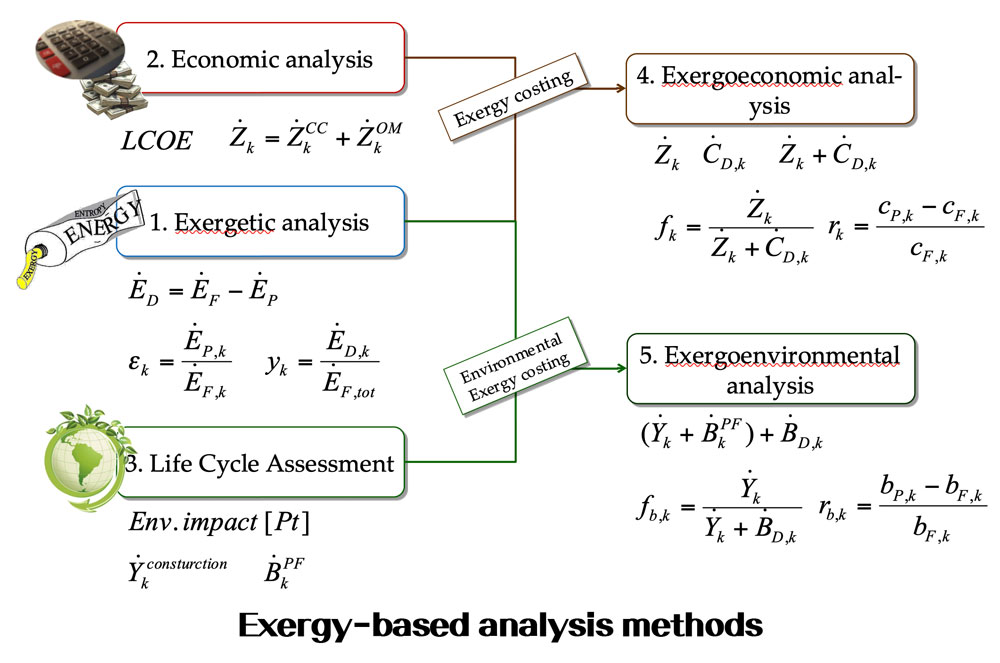 Economic analysis
The design of an energy conversion system must be based on economic considerations. The economic analysis should cover not only the construction cost but also the cost of operation and maintenance during the entire lifetime of the system.
Based on the experiences of economic analysis at TU Berlin and KIMM, Prof. Lee and HERO Lab will conduct economic analysis for various energy systems, calculating LCOE for power generation and LCOH for hydrogen production.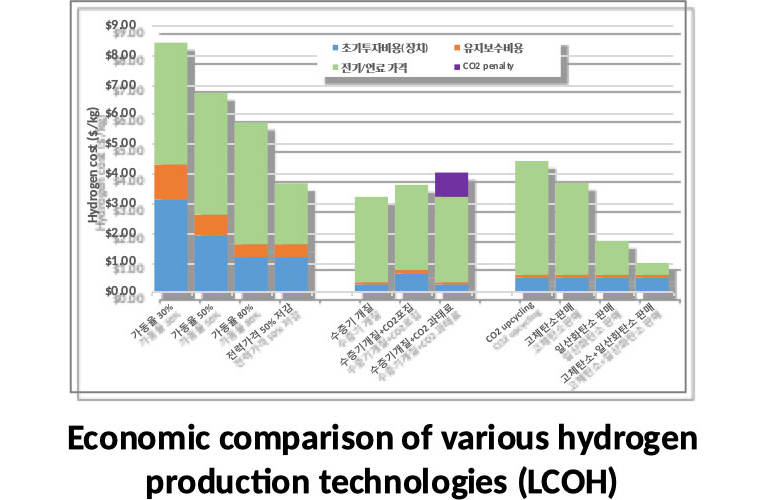 Life cycle assessment (LCA)
LCA is a technique assessing the environmental aspects associated with a system or a product for its entire life cycle. The overall life cycle is composed of raw material extraction, manufacturing, distribution, use, and disposal/recycling, in this context, the LCA is called cradle-to-grave analysis.
The framework of LCA is defined by the international standard ISO 14040 and its family standards. The whole procedure of LCA can be classified into four steps: goal and scope definition, inventory analysis, impact assessment, and interpretation.
Based on the experiences for fuel cell systems, electrolysis systems, and agricultural systems, Prof. Lee and HERO Lab will assess various energy systems in terms of environmental performance, the LCA.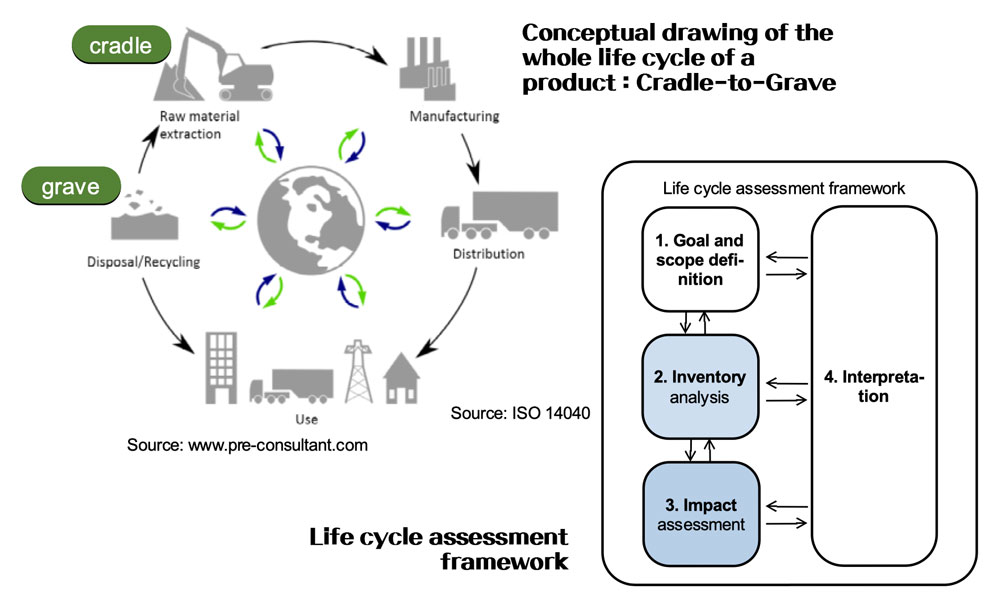 P2X (Power-to-X) systems and sector coupling
P2X(Power-to-X) indicates an energy conversion scheme from renewable energy-based electricity generation to various final products, such as hydrogen, natural gas, ammonia, methanol, and thermal energy.
The P2X technology connects different energy sectors, e.g., a connection of renewable power and chemical industries, thus it ensures a stable operation of the overall energy supply chain.
HERO Lab. has been being studied various P2X technologies and proposed a novel combination of the available concept. Also, optimization in terms of thermodynamic efficiency, economics, and environmental performance has been being performed